NuAyurveda:  A professional clinic to try Holistic Ayurvedic treatment in Mumbai
Living a busy and stressful life in a metro like Mumbai makes us vulnerable to several lifestyle disorders. Although modern medicine promises quick and assured improvement in health, it ignores spiritual and environmental aspects, which is needed in modern lifestyle. Ayurveda is one of the oldest healthcare systems known to humans. In India nearly 70 percent people rely on Ayurvedic medicines for management of various illnesses.
What makes NuAyurveda a professional Ayurvedic clinic in Mumbai?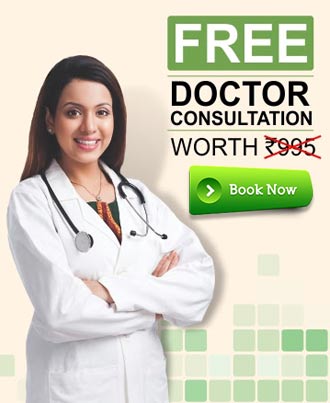 NuAyurveda clinic promises holistic cure for chronic illnesses through Ayurvedic treatment in Mumbai. Co-founded by graduates from IIT-Bombay, IIM-Ahmedabad and S.P. Jain Institute of Management & Research, NuAYurveda brings science with tradition under one roof. NuAyurveda believes in providing a total care and therefore appoints some of the best Ayurvedic Doctors in Mumbai who bring years of experience and in-depth knowledge to design the best Ayurvedic treatment to suit your needs.
NuAyurveda Ayurvedic Clinic in Mumbai provides effective and time tested Ayurvedic therapies to manage several health conditions including back pain, arthritis, psoriasis, gastric acidity problems, weight issues etc. NuAyurveda is one of the best Ayurvedic Treatment Centres Mumbai, which provide authentic panchkarma in Mumbai. Since Ayurveda believes in providing holistic care, the doctors consider your lifestyle, food habits and physical activity status while designing the treatment regimen for you.
Book your appointment for Best Ayurvedic Treatment in Mumbai at a NuAyurveda Clinics
50, Prerana Bungalow, Janakidevi School Road, Mhada, Sardar Patel Nagar, Andheri (W), Mumbai 400 053 ( Tuesday closed )
1st floor, Kohli Villa-130, SV Road, Near Shoppers Stop, opp. to Raymond (Andheri West), Mumbai 400058 ( Tuesday closed )
Aangan Row House #4, Opp.Thakur College, Thakur Village, Kandivali(E), Mumbai – 400101 ( Tuesday closed )
Ground Floor, Vishwadeep Heights K. T. Soni Marg, Mahavir Nagar Kandivali (West), Mumbai – 400067 ( Tuesday closed )
D-101 Jolly Apartments, Above Syndicate Bank, Opp. Ratna Super Market, Ghatla Road, Maitri Park, Chembur, Mumbai – 400071 ( Tuesday closed )
Hear it From Our Satisfied Patients


Ms. Shalita, 32 Years, Bank Employee (4star) The red patches on my skin had lowered my self-esteem. I used to shy away from the crowd. Thanks to the skin treatment I took at Nuayurveda, my skin appears much better and I have regained my confidence.
Mrs. Nair, age 35 years (5 star) "Being a housewife a mother to a 3 year old is not an easy task in city like Mumbai. I was suffering from severe back pain and so tried the Abhyangam massage at Nuayurveda. I must say it is effective and recommended to try at least once if you have complains of body or back pain."




Mr. P. Raje, 45 Years, Businessman "I have seen some improvement in my acidity problem since I started with Nuayurveda Panckarma therapy. The best part is doctor suggested diet changes considering my preferences and liking for food."
Here are 3 reasons you should try NuAyurveda clinic in Mumbai
You get health advice and counselling from qualified Ayurvedic doctors
The treatments are tailored to suit your health needs
Your treatment plans are holistic and therefore more effective
NuAyurveda is present at more than four convenient locations in Mumbai. Click on the NuAyurveda clinic in Mumbai closest to you to view the detailed address, direction map and phone number.
Ayurvedic Clinic and Doctors in Andheri (West – 4 Bungalows) (Closest to Andheri West Station, MHADA, Irla, Juhu and JVPD)
Ayurvedic Clinic and Doctors in Andheri (West – Near Shoppers Stop) Valet parking available (Closest to Andheri West Station, Shoppers Stop Andheri, Irla, Juhu and JVPD
Ayurvedic Clinic and Doctors in Chembur (Closest to Maitri Park, Azad Nagar, Gurudwara Laxmi Nagar, Mysore Colony, Sindhi Society)
Ayurvedic Clinic and Doctors in Kandivali (East) (Closest to Thakur Village, Janata Nagar, Kurar Village, Pushpa Park)
Ayurvedic Clinic and Doctors in Kandivali (West) (Closest to Mahavir Nagar, Kandivali Railway Station, Charkop, Ambedkar Nagar, Sai Dham Nagar)
Ayurvedic Clinic and Doctors in Vashi  (Launching Soon)
Ayurvedic Clinic In Mumbai
January 18, 2016
September 1, 2017