Can you imagine your life without vision? We use our eyes practically every moment while we are awake, and so we need to give attention to eye health. Increased use of digital devices, pollution, chemical vapors, frequent use of cosmetics, etc. can cause irritation and redness in eyes. People who stare at computer screen for hours without taking a break can develop digital eye syndrome, which may lead to watering of eyes and even poor eyesight.
You should, therefore, take some precautions such as wearing sunglasses when out in sun, wearing protecting glasses while using a computer or even washing eyes with cold water often.
Some special Ayurvedic therapies can also help you to Eye Care and treat your eye problems.


We normally don't spend too much time taking care of our eyes, despite it being one of the most used organs of our body. The constant use of electronics, the pollution, chemicals, and various other factors can degrade the health of our eyes. However, with the right precautions and care, you can keep your eyes healthy and improve your vision. Ayurveda offers various therapies for a proper Eye Care. If you are someone who is suffering from dry eyes, Netra Tarpanam is the best treatment for you. In this Ayurvedic treatment for dry eyes, various oils and herbal pastes are used to soothe your eyes and improve the vision. This dry eye Ayurvedic treatment is also perfect for those who constantly use a computer. Depending on your dosha and needs, your practitioner may also use lukewarm ghee instead of oils. But, if you are someone who is suffering from cataract or other eye infections, this treatment is not recommended.
Ayurvedic Eye Care Treatment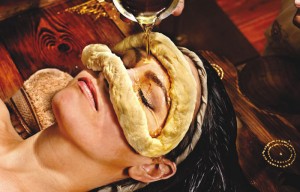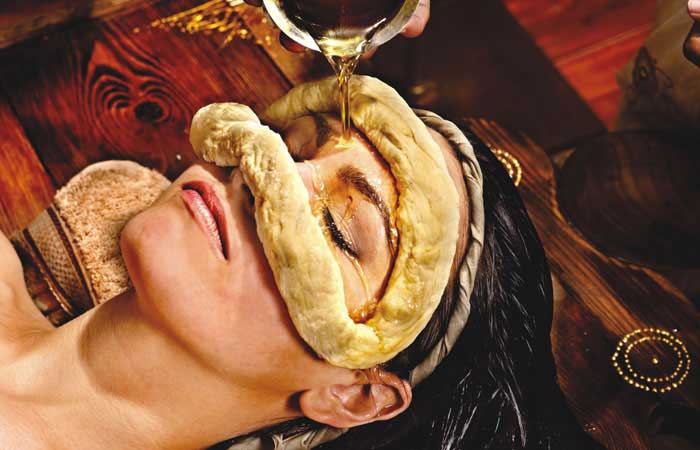 Netra Tarpanam
It is useful in treatment of computer vision syndrome and dry eyes. It also helpful in reducing the itching or irritation caused to eyes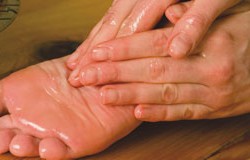 Padabhyanga
Ayurvedic foot massage stimulates some vital points on feet that are thought to allow the eyes to perform better. It can also help to manage tiredness and strain caused to eyes due to stress.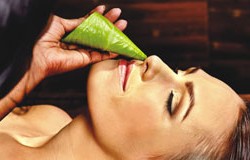 Nasyam
Medications administered through nasal cavity act on the specific area of brain that are involved in regulating vision.
NuAyurveda Clinics in Mumbai
Aangan Row House #4, Opp.Thakur College, Thakur Village, Kandivali(E), Mumbai – 400101 (Tuesday closed)
Ground Floor, Vishwadeep Heights K. T. Soni Marg, Mahavir Nagar Kandivali (West), Mumbai – 400067 (Tuesday closed)
1st floor, Kohli Villa-130, SV Road, Near Shoppers Stop, opp. to Raymond (Andheri West), Mumbai 400058 (Tuesday closed)
C-102, Jolly Apartments Plot No 40/1-22, New Borla Village, Opp Maitri Park, N.B. Patil Marg, Chembur, Mumbai 400071. (Tuesday closed)
NuAyurveda Clinics in India Tab Layout
September 6, 2022
Eye Care
September 27, 2021