Gastric problems refer to diseases of organs that are a part of digestive system including the stomach, intestine, esophagus, rectum, etc.  A healthy digestive system is very important for maintaining a good health as it plays a vital role in absorption and distribution of nutrients, and elimination of unwanted toxins and waste out of the body. Unhealthy lifestyle such as smoking, poor sleep, and intake of too much fried or high-calorie food increases risk of developing Gastric Problems like peptic ulcers, acidity, gastroenteritis, constipation, bloating, vomitingetc. Poor management of Gastric Problems further complicates the things and results in other health issues. Most importantly, regular use of medications such as paracetamol or aspirin can also lead to Gastric Problems. Mild Gastric Problems can be solved through some home remedies such as consumption of cold milk or water. However, when Gastric Problems become chronic in nature and last for long time, it becomes difficult to manage them with self-care. In such cases, it is always advisable to seek medical help. The antacids drugs work very well to control some of the Gastric Problems like hyperacidity. However, antacids drugs can also cause some side effects such as rebound acidity or constipation. Most of the antacids contain minerals and tend hence to interact with other medications that you may be consuming simultaneously. As per Ayurveda, the health of the digestive system is the single most important long term determinant of your health and well-being. If your digestion is healthy, your body can produce healthy tissues (dhatus). When digestion is weak, the tissues of your body such as muscles, blood and nerves become weak and make the body susceptible to diseases. The Ayurvedic therapies that are offered for management of gastric problem in Ayurveda mainly aim to correct the imbalance of Doshas.


Book appointment
Free Consultation with Ayurvedic Doctor - Find out your Prakriti and get a Nadi Pariksha done complimentary.
Ayurveda for Gastric Problems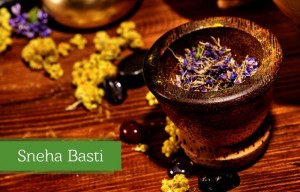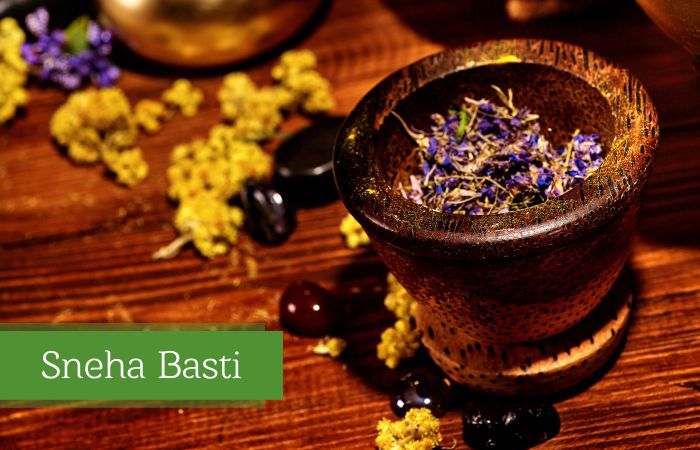 Sneha Basti
SnehaBasti involves enema using medicated oil. It is used to treat constipation and flatulence.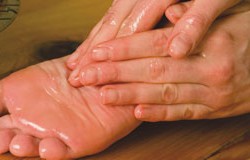 Padabhyanga Massage
SnehaBasti involves enema using medicated oil. It is used to treat constipation and flatulence.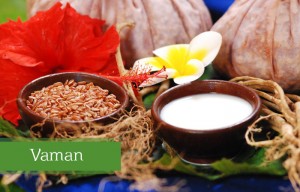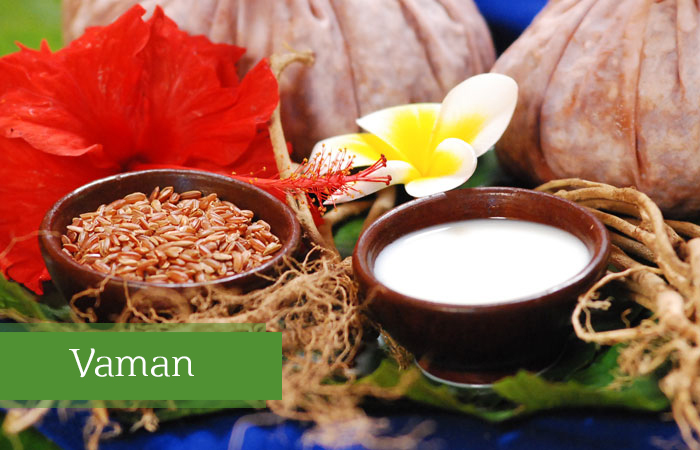 Vaman (includes AbhyangaTreatment )
It is a process in which waste products i.e. Dosas are removed by the process of vomiting.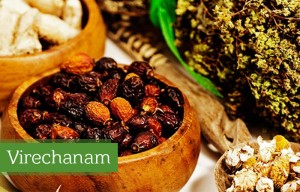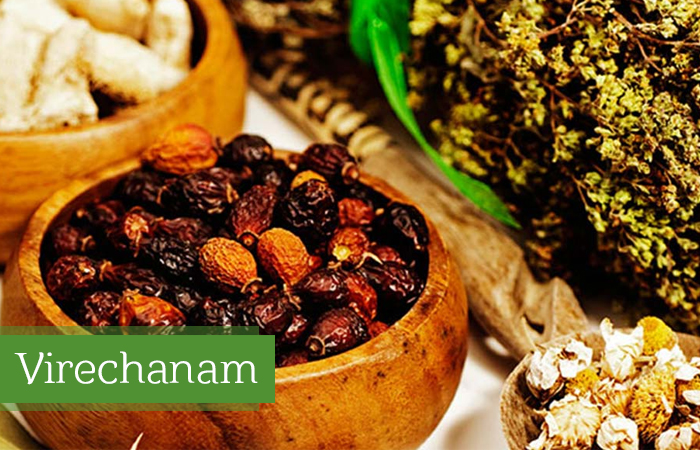 Virechanam (includes Abhyanga Treatment)
Virechanam therapy is a type of Panchakarma treatment. Here, person is made to undergo controlled purgation for a specific amount of time. It is designed to flush out body toxins. It starts with oral intake of medicated ghee in ascending doses for a period of 3 to 7 days and includes a full body Abhyangam massage.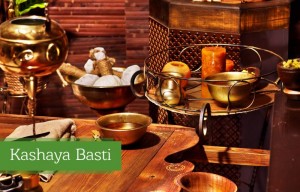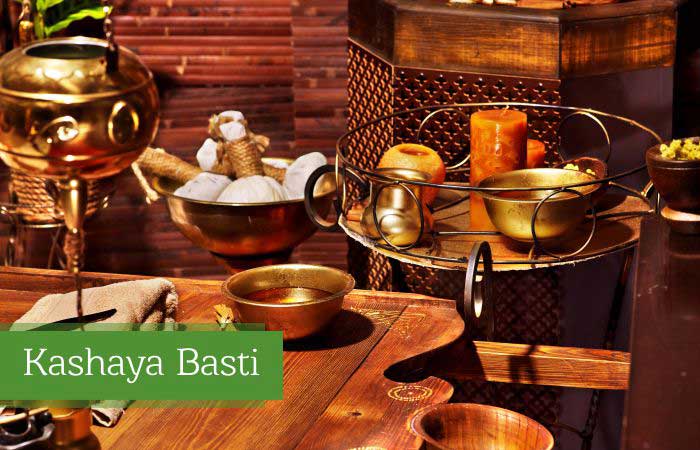 Kashaya Basti
Kashaya Basti involves enema using medicated decoction. It is used to treat constipation and flatulence.
List of our NuAyurvedic Clinics
Gastric Treatment In Mumbai
50, Prerana Bungalow, Janakidevi School Road, Mhada, Sardar Patel Nagar, Andheri (W), Mumbai 400 053 ( Tuesday closed )
Andheri (West – Near Shoppers Stop)
1st floor, Kohli Villa-130, SV Road, Near Shoppers Stop, opp. to Raymond (Andheri West), Mumbai 400058 ( Tuesday closed )
Aangan Row House #4, Opp.Thakur College, Thakur Village, Kandivali(E), Mumbai – 400101 ( Tuesday closed )
Ground Floor, Vishwadeep Heights K. T. Soni Marg, Mahavir Nagar Kandivali (West), Mumbai – 400067 ( Tuesday closed )
D-101 Jolly Apartments, Above Syndicate Bank, Opp. Ratna Super Market, Ghatla Road, Maitri Park, Chembur, Mumbai – 400071 ( Tuesday closed )
:8450916688 / 02225206688
Gastric ProblemsNuayurvedaOctober 9, 2017
Gastric Treatment In Pune
1st Floor – Varsha Court, Near HDFC Bank, Anand Park Aundh, Pune – 411007 ( Tuesday closed )
1st Floor – Pradyumna, Lane next to Bank of Baroda Off Bhandarkar Road, Pune – 411004 ( Tuesday closed )
1st Floor, Power Point Opp. 'Murphies', Above Menchie's, Pingale Chowk, Lane 6, Koregaon Park, Pune 411001 ( Tuesday closed )
(Launching Soon)
2nd Floor – Chambers, Above Tanishq, Next to Keys Hotel,Near PCMC Office, Old Mumbai Pune Highway, Pimpri – 411018 ( Tuesday closed )
Gastric ProblemsNuayurvedaOctober 9, 2017
Gastric Treatment In Delhi
South Delhi Extension 2
South Extension-2, Lower Ground Floor – M-3, Behind Kotak Mahindra Bank, Next to Ritu Kumar, South Ex II, New Delhi – 110049 ( Tuesday closed )
B-18, 1st Floor, Next to ICICI Bank, Shivalik Main Road, Malviya Nagar, New Delhi.  ( Tuesday closed )
:01140042937
Gastric ProblemsNuayurvedaOctober 9, 2017
Gastric Treatment In Gurgaon
1st Floor, Unit No C-12C, Super Mart 1, DLF City Phase-IV, Gurgaon (HARYANA) ( Tuesday closed )
:01244236288
Gastric ProblemsNuayurvedaOctober 9, 2017
List of our NuAyurvedic Clinics
Gastric Problems
October 9, 2017