Shiro means head and Abhyangam refers to an Ayurvedic Massage. So, as the name suggests Shiro Abhyangam focuses on areas such as head, shoulders and neck. These are the areas that are thought to be most affected by stress and hence Shiro Abhyangam is beneficial in reducing pain and stress in these areas.

Shiro Abhyangam is indicated in following health conditions
What to expect
Head and face massage done with medicated oils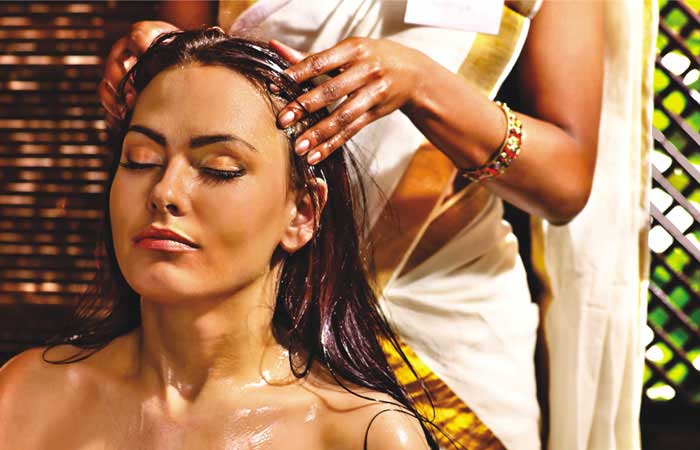 How it works
Acts on the central nervous system and reduces the aches and tension in the head.
Not recommended (contraindicated) in case of
High fever or indigestion.
Shiro Abhyangam is used in management of following conditions at NuAyurveda Clinic
Skin & Hair Care
Ayurvedic Shiro Abhyangam treatment that includes head massage with medicated oil, stimulates the scalp. This improves the hair texture and gives strength. Ayurvedic head massage also improves the blood circulation in head and reduces tension.
Shiro Abhyangam Massage
October 18, 2017