Kizhi Ayurveda treatment is a type of massage performed using small satchels containing herbal powders, herbs, rice or sand.  Depending upon the type of material used, kizhi is classified as, PodiKizhi that uses dry powdered herbs, ElaKizhithat uses raw herbs mainly leaves and roots, NavaraKizhi that uses special Navara Rice and ManalKizhi that uses sand particles.

Kizhi Massage is indicated in following health conditions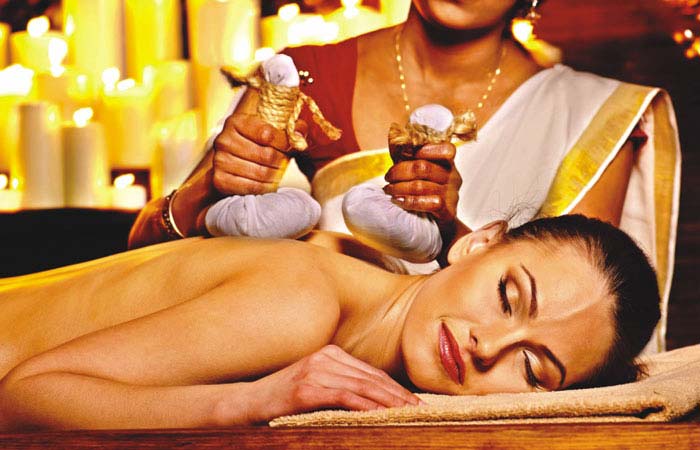 What to expect
Small herbal boluses (potlis) containing herbs, rice, sand etc. are heated and lightly pounded over the body or specific parts of the body as needed.
How it works
Kizhi Ayurveda massage provides dry heat for aggravated Vata and vatakapha conditions.
Benefits of Kizhi
Kizhi is useful Ayurvedictreatment for osteoarthritis, spondylosis, muscular cramps, obesity, swelling, diabetes, and low Back Pain.
Not recommended (contraindicated) in case of
Pitta imbalances, strong Pitta prakriti, Psoriasis or other skin diseases.
Kizhi is used in management of following conditions at NuAyurveda Clinic
Pain Management
Aches and pains associated with the joints and muscular skeleton are caused by aggravation of Vata and Vata-pitta conditions. The heat generated in Kizhi helps to pacify the aggravated vata thus relieving the associated pain immediately. Moreover the enhanced blood supply due to hot fermentation helps to recover from muscular pain.
Stress Reduction
Enhanced circulation reduces the oxidative stress thereby relieving the psycho-physical symptoms of stress.
Kizhi Massage
October 18, 2017