Navara Mukha Lepam is a complete process of skin rejuvenation that includes, steaming, scrubbing, massage and application of mask. It takes its name for a variety of special rice used for this therapy.

What to expect
Navara Mukha Lepam includes a scrub, steam and face massage with Navara rice.
Benefits of Navara Mukha Lepam
Navara Mukha Lepam prevents sagging of skin, removes facial toxins and retains overall youth and vitality of the facial tissues.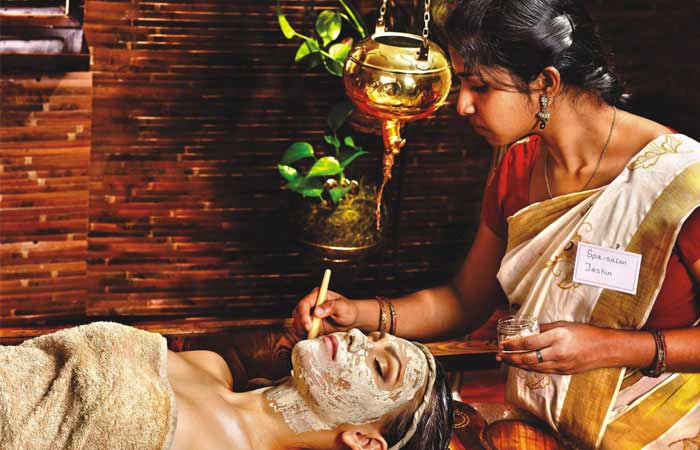 How it works
The fine rice used for scrubbing exfoliates the skin and facilitate removal of dead skin.The massage procedure improves blood circulation and the herbal mask absorbs excess oil to make the skin glow and appear youthful.
Not recommended (contraindicated) in case of
Skin infections or Acne.
Navara Mukha Lepam
January 4, 2018