Shringara is a traditional beauty package.

What to expect
Shringara begins with a full body Abhyanga massage and scrub. It is then followed by an Ayurvedic paste application. The body is wrapped with long banana leaves for long lasting effect.
Benefits of Shringara
It improves skin health and enhances the glow and shine all over the body as a result. Regular sittings help to improve skin texture.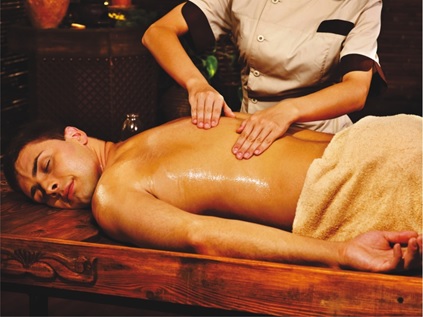 How it works
Abhyangam and the scrub exfoliate the skin. Traditional herbs like Turmeric and Tulsi cleans the body and help improve the skin texture.
Not recommended (contraindicated) in case of
Skin infection or injury.
Shringara is used as skin care treatment at NuAyurveda Clinic.
Shringara (Ayurvedic Beauty Care)
October 18, 2017