Are you looking for the most professional and affordable Ayurvedic clinic in Delhi? Your search ends right here!
Being a capital city Delhi has seen an increased influx of people coming from different places in search of job or residence. Increased population and lack of infrastructure support creates a critical situation for daily commuting within the city. Stressful lifestyle increases chances of developing chronic lifestyle diseases such as back pain, psoriasis, obesity, etc.
Why should you trust Ayurvedic Treatments offered at NuAyurveda clinic in Delhi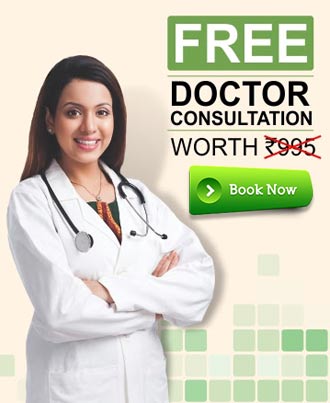 Ayurveda believes in eliminating the root cause of disease rather than just giving symptomatic relief. Ayurvedic treatments follow holistic approach to manage illnesses and therefore demand lifestyle adjustment. As per Ayurvedic principles our diet, environment, mental health and overall personality plays a major role in our health. So, in order to have good physical health it is also important to manage mental stress, eat a healthy diet and be physically activity.
When you decide to take Ayurvedic therapies at NuAyurveda, you get all the health counselling and guidance needed to make necessary changes in your lifestyle from our qualified doctors.  Our efficient Ayurvedic doctors study your lifestyle and medical history in detail before deciding your treatment regimen. We have well trained therapists who understand your health needs. The Ayurvedic preparations used at our clinics are of highest quality and standards.
Book your appointment for Best Ayurvedic Treatment in Delhi at a NuAyurveda Clinics
South Extension-2, Lower Ground Floor – M-3, Behind Kotak Mahindra Bank, Next to Ritu Kumar, South Ex II, New Delhi – 110049 ( Tuesday closed )
B-18, 1st Floor, Next to ICICI Bank, Shivalik Main Road, Malviya Nagar, New Delhi.  ( Tuesday closed )
Here is why People endorse NuAyurveda as 'a trusted Ayurvedic clinic in Delhi'
"My acidity problem had made me a very angry and unhappy person. Thanks to the doctors at NuAyuverda, I am able to experience some mental calmness as well as eat good food after my treatment"
Mr. Ajay Juneja, 56
"I had lost confidence due to hair loss. I never thought Ayurvedic oil treatment would be so effective. I am recommending all those who have hair fall problems to try Ayurvedic hair treatment at NuAyurveda"
Mrs. Lalita Singh, 43
"If you wish to try weight loss with natural therapies, NuAyurveda clinic in Delhi is the place you can trust"
Ms. Amruta, 34 years
3 Reasons you should trust the Ayurvedic treatments at NuAyurveda in Delhi
1. Our doctors are well qualifies and knowledgeable
2. Our clinics are extremely hygienic with modern ambience
3. All the products are of natural origin and of highest quality
Ayurvedic Clinic In Delhi
February 9, 2016
October 16, 2017